Meet the Marta Mitchell Interior Design Team
Marta Mitchell
President & Owner
Cell: 336.255.9755
Office: 336.665.0188
Discovering the ultimate in comfort and style, Marta Mitchell visualizes practical spaces starting with the client's wants and needs. With tireless attention to detail, Marta creates unique designs that reflect your untapped artistic vision and desire.  Marta has an artistic perspective unlike any other designer.
A student of color and livability, Marta's unique vision and willingness to take risks continue to deliver award winning residential and commercial spaces.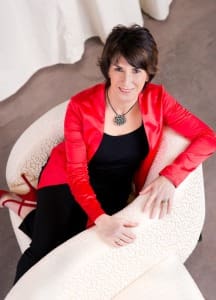 Bachelors & Associate Degrees in Interior Design
Certified Color Consultant, CfYH
Over 25 Years of Experience
Interior Design services provided throughout the United States & internationally
Comprehensive services ranging from a single consultation to completed turn-key projects, including concept discovery, selections, project management, purchasing, and installations.
Resources library and accounts with all major furniture, fabrics, and accessories manufacturers
Official buyer at all major furniture markets and design centers
American Society of Interior Design - Excellence in Design Award Winner
Women in Business Award Winner (Triad Business Journal)
Greensboro Rotary Club Member
Greensboro Builders Association Member
Testimonial
"I have asked Marta for help on a number of decorating projects over the years and one reason I keep returning to her is her willingness to listen. She always begins a project by soliciting my thoughts and ideas, making me feel like an integral part of the process. She then gives me some specific suggestions based upon what I have told her. When an idea does not seem to be working, Marta is always ready with alternative suggestions. She is also mindful of costs and works well with a budget; she never pushes me to spend more than I have allotted for a project. And I cannot neglect to mention what a wonderful job she does! I never fail to get compliments on how beautiful my house is – and all the credit goes to her."
---
Ashley Wike
Interior Designer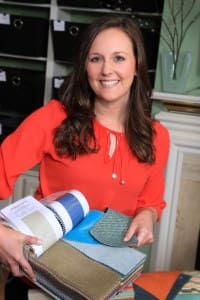 As a lifelong North Carolinian, Ashley was born into the foothills furniture industry. She received her BFA in Interior Architecture from the University of North Carolina at Greensboro, and graduated obtaining the highest level of honors. Ashley's unique eye captures each client's different interests, hobbies, and cultures to help discover and showcase individual personal styles. Her approach to each project centers on a desire to make a difference in their lives of her clients while positively displaying their personalities. With her vision lending to a wholesome environment, Ashley promotes a strong sense of well-being for every client.
When Ashley is not in the office she is spending time with her family and raising her daughter, Vera. To further satisfy her creativity, she enjoys crafts and serving her community.
---
Annelise Tikkanen
Interior Designer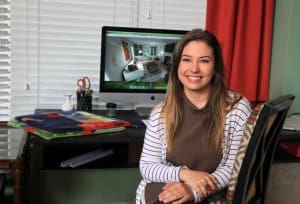 Annelise graduated from the University of North Carolina at Greensboro with a BFA in Interior Architecture (CIDA). Her unique approach to design stems from her time living abroad in Manchester, England where she gained a love for eclectic oddities and European flair. Annelise possesses an elite skillset in 3D modeling and rendering that allows clients to get remarkably realistic previews into their future living spaces. Her rich knowledge and unique design eye provide clients with an unparalleled design experience.
When she's not at the office, you can most likely find Annelise sketching strangers at a Greensboro coffee shop or planning her next trip abroad.
---
Brittany Stowe
Interior Designer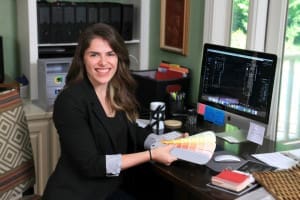 Brittany's artistic background and design vision originated from her love of travel and experiencing new cultures. After discovering her rich natural design abilities, she completed her BFA degree in Interior Architecture from the University of North Carolina at Greensboro. Brittany's design abilities keep originality at its core. She thrives on complex space planning projects and adapting to the individual styles of her clients. Brittany is also certified as a LEED Green Associate ("Leadership in Energy and Environmental Design").
When not in the office, Brittany loves finding new local restaurants and is always ready to venture to a new destination, stateside or abroad.
---
Torrey Orlopp
Interior Designer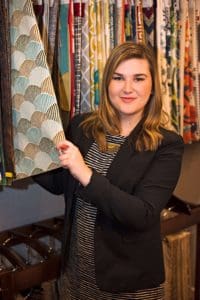 Torrey is a multi-disciplinary designer who completed her BFA in Interior Architecture from the University of North Carolina (CIDA). After graduating she gained experienced with Interior Design firms in Austin TX and Chapel Hill NC. Having lived in the American Midwest, Southeast, and Southwest, as well as traveling abroad, she enjoys the rich variation of architecture and interiors that are prominent in different parts of the world. She believes that the interiors of a space should be a direct reflection of the client; showcasing their unique personalities, interests, and passions.
When not in the office, you can find Torrey hiking in the Appalachian Mountains or practicing her calligraphy sketching.
---
Diane Tilley
Office Manager
Diane brings over 30 years of accounting and office management proficiency to the team. She provides a wealth of industry knowledge through her experience with suppliers of high-end furniture, upholstery, and veneer.  Diane tackles the unique and complex tasks of our business operations head-on, and has proven herself vital to keeping our design firm running efficiently.
When not in the office, Diane loves finding old bookstores and new coffee shops. She loves to read, write and learn new things.
---
Peter Mitchell
Marketing Manager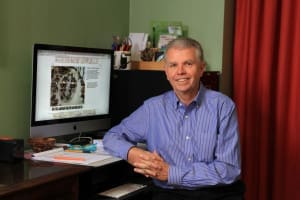 Peter assists with marketing, sales and other business support activities. With over 30 years of experience in the marketing field, Peter provides unique insights into our high-level business operations. He earned his MBA from UNC Chapel Hill, and a Strategic Sales and Marketing Degree from the Executive Program at Harvard Business School.
In his free time, Peter enjoys all outdoor activities, including hiking, tennis, and golf.
---
Rodney Boger
Installations and Deliveries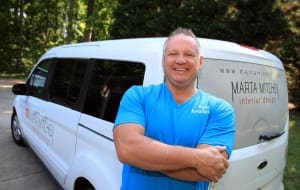 With 30+ years of experience under his belt, Rodney provides expert level knowledge in deliveries, window treatment installation, furniture & accessories placement, art installation and all other required project services. He is the owner of Boger Installations.
Rodney learned his skills from an early age as the sole installer for his family owned drapery workroom. His experience and personality lead to a professional, efficient and optimal project experience for all clients.
When not at work, you can find Rodney on the golf course.
---