Home Renovation Design Services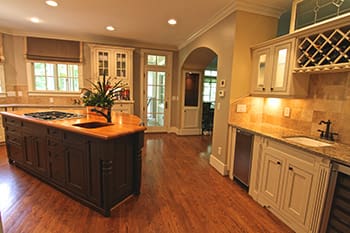 The Marta Mitchell Interior Design team has worked with many clients on home renovation and home remodeling projects.  When considering a renovation to your exiting home, there are quite a lot of things to consider and our team can help you work through those decisions easily.
Style and Structure
Remodeling all or part of your home is a bit more complex than an interior decorating engagement.  Oftentimes, home remodeling involves evaluating existing structure and space, in additional to all the style elements.
Home Renovation Interior Design Services can include:
Analyze the space to be remodeled and provide a renovation plan
Understand and plan for any structural restrictions such as load bearing walls, electrical and plumbing lines, historical codes, and HVAC
Adapt the existing structure to clients needs including updating and modernizing older historical homes with current fixtures and furnishings
Work as liason with builders and sub contractors and make recommendations for the best suppliers
Recommend and select colors finishes and materials
Represent client through the process
Plan for furniture layout before final construction
Regular job site visits to catch any errors as early as possible