Years ago, while working with a client who wanted to redo their family room, the task was designing a space that would be beautiful, comfortable, and practical for their lifestyle. So the first thing in my "to-do" list was to learn their lifestyle. I spent time at their house while all the residents were there and made my notes. I came up with a plan working closely with the wife. Once we were pretty satisfied with what we had come up with I met with both spouses together at their home and presented "our" plan to the husband with a little apprehension (she'd said he would be very particular about some of the decisions).
I went through the process of showing him pictures of all the furnishings, fabrics, wall colors, rugs, artwork, accessories — during the entire presentation he never said a word. At the end, he looked at me with a smile and said:
"This is perfect — the dog will look great in the room!"
Little did he know that the dog was actually the inspiration. Not just for the color scheme, but also for the materials' fiber content. Having watched them interact with the dog it became evident that he would be a main occupant of this room, as he was of the whole house, and I needed to come up with a plan that would look fresh for years to come even with the rough wear and tear that this cute but messy resident would bring.
Unfortunately I do not have photos of this room or this dog, but below are a few other pets whom I have designed for: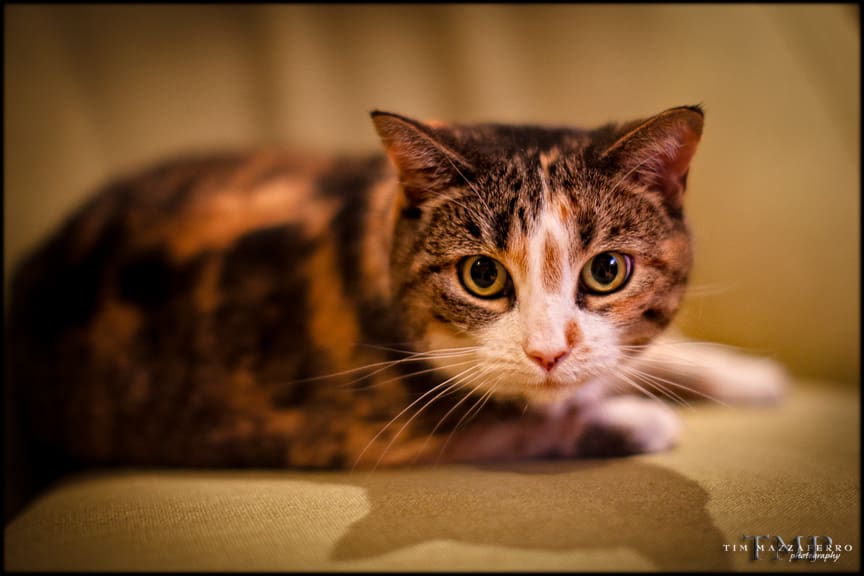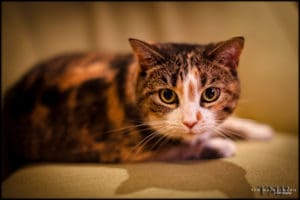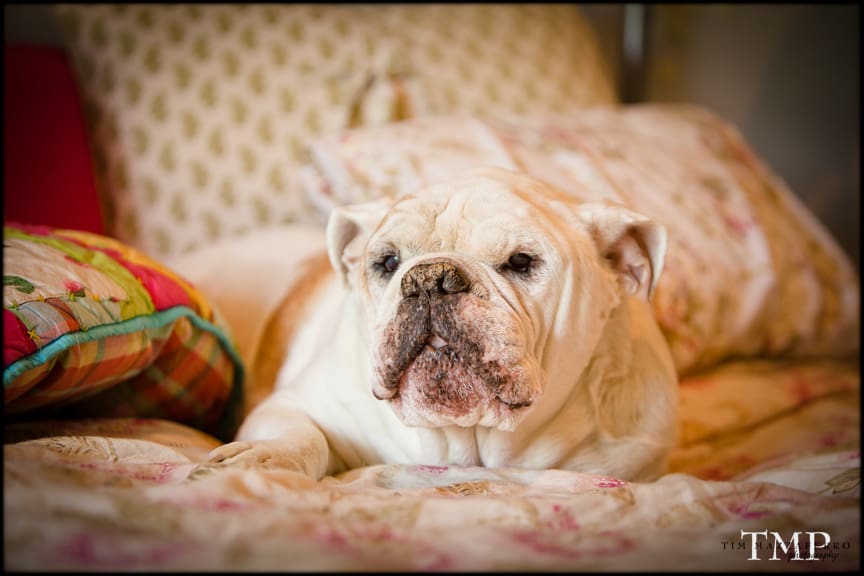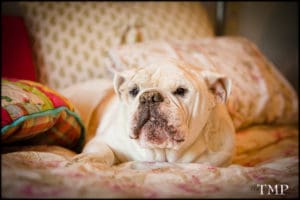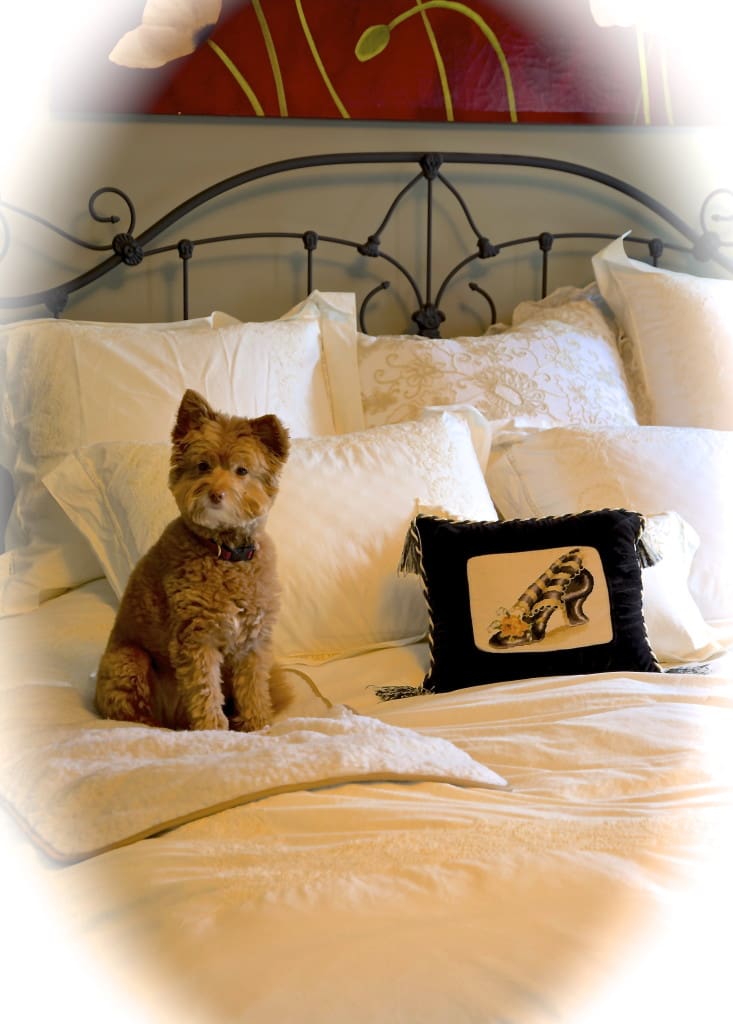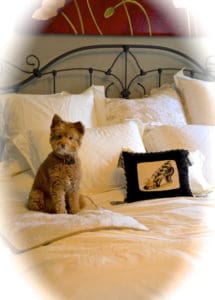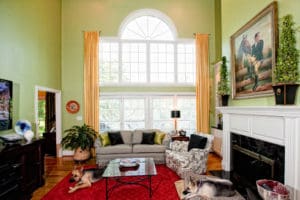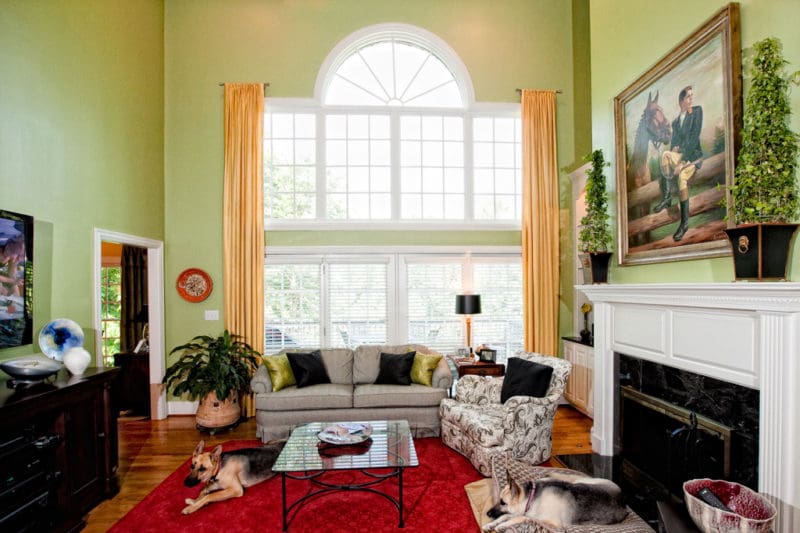 In today's design world there are many options for flooring materials, carpets and rugs, fabrics and finishes, furnishings, accessories and art, that are totally pet friendly. A professional interior designer can help you make the smart choices that will make your investment last even when some of the residents are four-legged!